Welcome to our Angus home…page!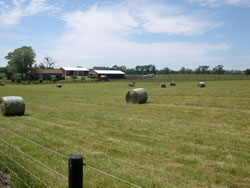 The registered Angus business started for me back in 1963. My dad always fed and finished cattle to be efficient, "good doing", and high quality Angus cattle whose females were the perfect fit for a new seedstock base.
My first county fair grand champion was in 1969 with a home-raised Angus steer. There were two female purchases of special note from my Oklahoma travels as a youngster. One became the Grand Champion Female of the 1975 Wisconsin State Fair and the other, the dam of Craft Lucky Strike who was born in 1978. "Lucky Strike" went on to be, among other things, the Reserve Junior Champion Bull of the 1980 National Western in Denver, CO.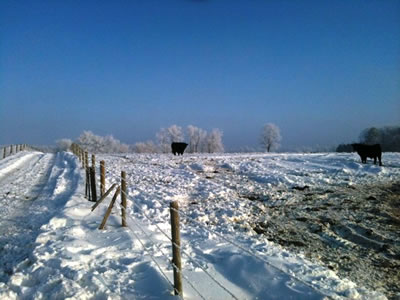 In the early 1980s we began taking our best bulls to eastern Montana for spring bull sales. First, we began selling with Lund's B-Bar Ranch in Baker, MT, then later, with our friends at Nelson Livestock Co. in Wibaux, MT. Our bulls are always well accepted in that part of the country, mainly because of the emphasis put on performance. Our herd has been enrolled in the Angus Herd Improvement Records (AHIR) program for over 30 years and we've also been long-time supporters and consignors to the IBEP test station. We've also tested bulls at the Midland Bull Test and the Treasure Test stations in Montana. In fact, one year we had the high weight per day of age bull overall at Midland Bull Test.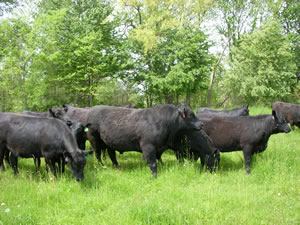 For years Dale Grubbs and I cheerfully competed at shows across the country. We have had many travels and activities together. Our philosophies of breeding Angus cattle have always been similar. Our first joint sale was in September 1985 and we have had annual fall production sales since that time. We've been blessed with a very good working relationship and many repeat buyers each year.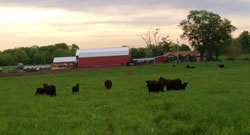 We try to have something available for the variety of needs that our customers have. We normally will feature elite bull calves from either one or both of our herds. Also, we sell a cross section of our cow herds every year. The cows selling will be bred to the top AI sires of the breed for early spring calves. Also selling will be the top end of our early spring-born heifer calves. Many of our heifer calves have gone on to be successful show heifers for their new owners and most all of them have gone on to be valuable additions to our valued customer's cow herds. We stress balanced EPDs in the herd sires we're using.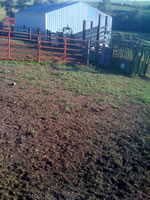 Although our fall "Genetic Opportunity" sale is designed to be a showcase for our best spring-born calves, we will have something for sale by private treaty throughout the year. In particular, we have a selection of yearling bulls in the spring and summer months and cows for sale at any time.
In November 2009 another location was added to our operation. We realized a lifelong dream of purchasing a 2100 acre ranch near Columbus, Montana in the foothills of the Beartooth Mountain Range. We are developing this location to be home to about 150 Angus cows.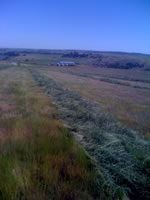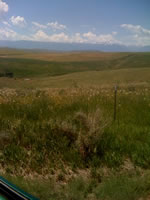 We're very interested in doing business with families who are getting started with Angus. We can offer ideas and support to help build a strong base if you're interested in developing an Angus cow herd for the long haul. Visitors are always welcome here. We would love to hear from you either by phone, e-mail or on a visit to our farm.